Understanding Breast Reduction
Large breasts can often be a burden on the neck, shoulders, and back, causing stress, inhibiting an active lifestyle, and diminishing your overall quality of life. Pendulous breasts can cause a variety of medical problems due to excessive weight, including neck and back pain. Large breasts can also make it difficult to do normal daily tasks, like exercising, jogging, running, and even simple things like bending over. For patients experiencing pain, discomfort, or other challenges resulting from large breasts, a reduction is often an excellent solution.
The procedure removes fat, glandular tissue, and skin from the breasts, making them smaller, lighter, and firmer. Dr. Klenke and her team can perform a breast reduction to give you a more proportionate figure and reduce the discomfort you have been experiencing, improving your quality of life and your ability to enjoy it every day.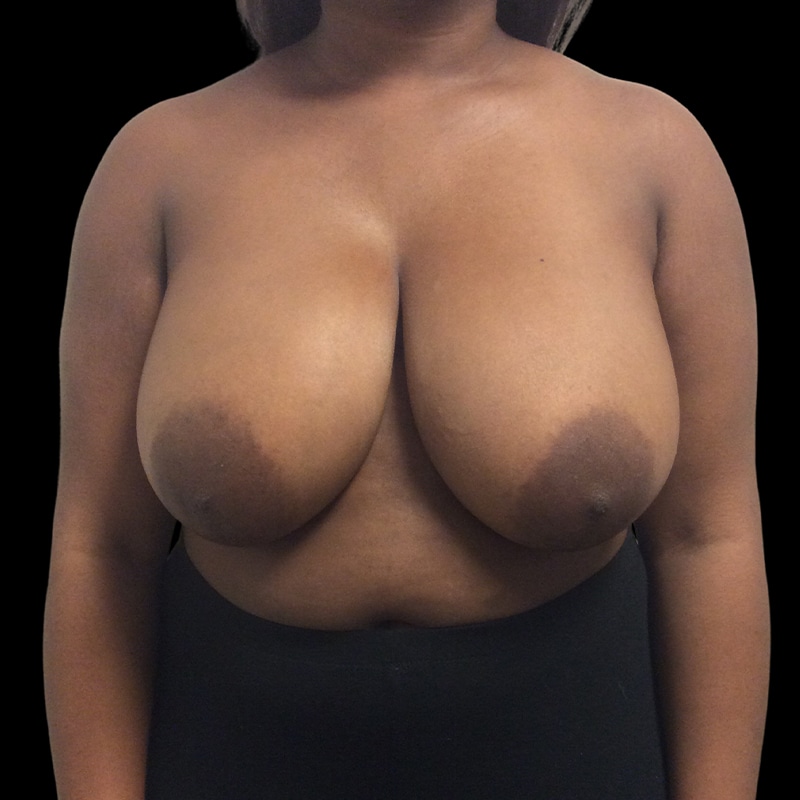 Reduction weights: 1129 grams right, 1152 grams left
Reduction weights: 779 grams right, 679 grams left
Benefits of Breast Reduction
Breast Reduction Candidates
Breast reduction, also known as reduction mammoplasty, is designed for patients looking to improve their overall quality of life and health. You may be a good candidate for this procedure if you are in good physical health, have realistic expectations, are tired of pain caused by large breasts, or are bothered by the size of your breasts. Breast reductions are not recommended for women who intend to breast-feed.
With a breast reduction, your surgeon removes excess fat, glandular tissue, and skin from the breasts, making them smaller, lighter, and firmer. Our approach to breast reduction is typically performed under general anesthesia. 
After surgery, you'll be wrapped in an elastic bandage or a surgical bra over gauze dressings. For the first couple of days, you may feel some pain, particularly when you move around. You may also feel some discomfort for a week more following the procedure. A day or two after surgery, the bandages will be removed. You will continue to wear the surgical bra continuously for several weeks until the bruising and swelling diminish. Stitches will be removed in one to three weeks.
Although much of the swelling and bruising will disappear in the first few weeks, it may be six months to a year before your breasts settle into their new shape. Our team strives for natural-looking results in breast reduction patients while placing patient safety and comfort as top priorities. 
The Pinnacle Plastic Surgery Approach
Dr. Klenke is dedicated to you and take pride in helping you improve your quality of life and your ability to enjoy it every day. At Pinnacle, we provide detailed consultations, allowing us to understand each patient's motivation and desired outcomes. Our goal is to customize a treatment specifically for each individual. Our team will evaluate your health in your initial consultation, define which surgical procedures are most suitable for you based on your body, and create a personalized surgical plan.