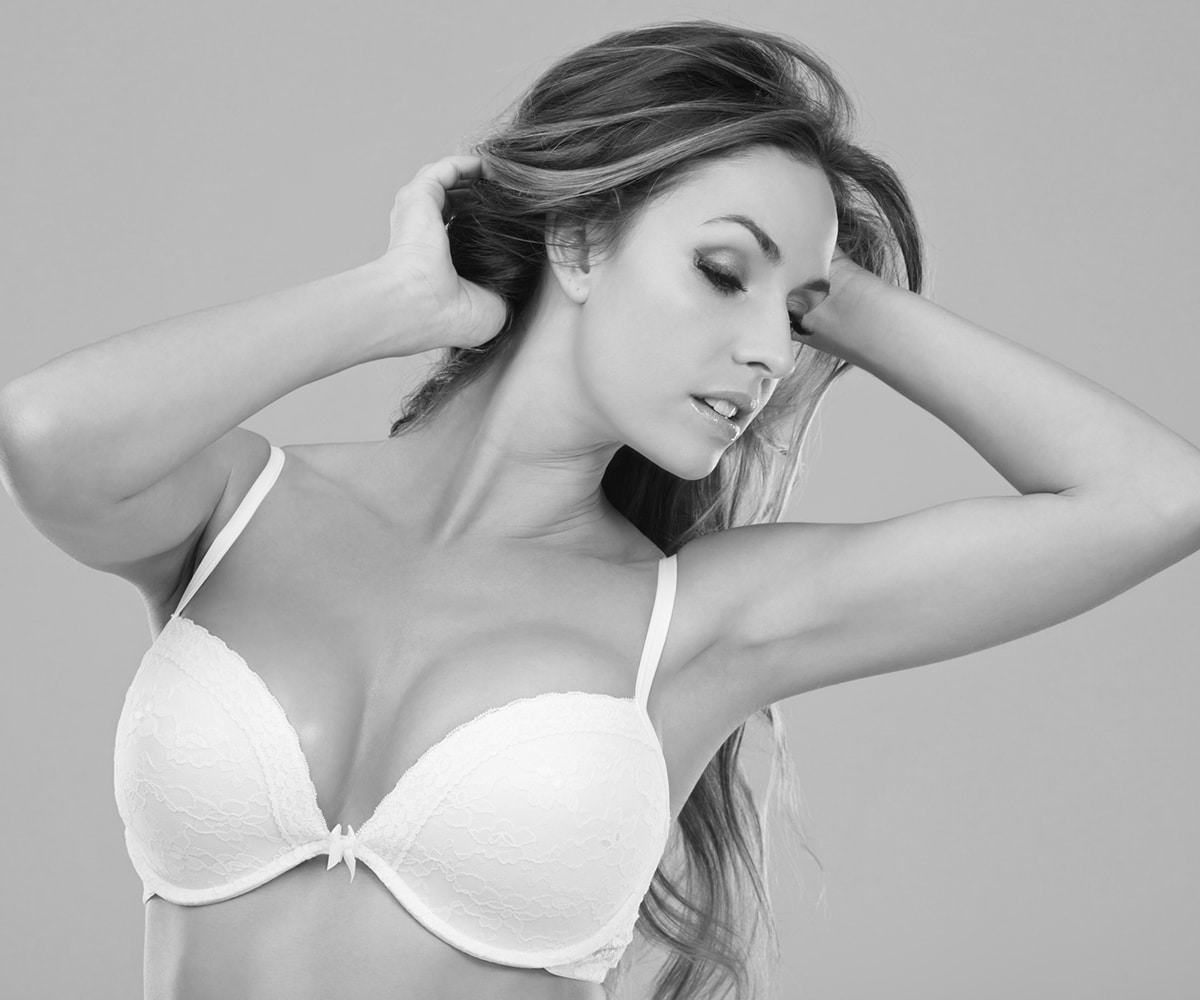 Understanding Breast Augmentation
Breast augmentation, or augmentation mammoplasty, is a very common cosmetic surgical procedure that enhances the shape and size of the breast through the use of breast implants or your own fat. 
As an all female plastic surgery team, Dr. Klenke understands an individual's motivation to undergo breast augmentation. Ultimately, patients choose to undergo breast augmentation to feel better about the way they look and feel, and our team takes great pride in helping our patients achieve those goals.
400cc Silicone Smooth Round Extra High Profile
Bilateral Round Silicone Gel Ultra High Profile 350cc
455cc Round Silicone Gel Ultra High Profile. Patient had a prior breast reduction and missed her larger breasts.
170cc round silicone gel low profile left
Benefits of breast augmentation include
Candidates
The best candidates for Breast Augmentation are individuals who are healthy, live an active lifestyle, and have realistic expectations. If you are seeking a fuller bust line, have experienced post-pregnancy breast changes or significant weight loss, or simply want to improve your look, breast augmentation may be ideal for you.
Interested in Breast Augmentation?
Dr. Klenke is dedicated to you and take pride in helping you achieve your best results. At Pinnacle, we provide detailed consultations allowing us to understand each patient's motivation and desired outcomes. Our goal is to customize a treatment plan specifically for each individual. During your initial consultation, our team will review your information, perform an examination, and discuss which procedures are most suitable for you to create a personalized surgical plan. We are here to help you achieve your goals and we look forward to meeting you!