Understanding Breast Lift
If you are self-conscious about sagging or drooping breasts, our breast lift may be the ideal treatment to reach your goals. When the breasts have deflated and the nipples have started drifting downwards, a mastopexy is an excellent option to restore or improve your look. This procedure is ideal for recreating (or creating) shapely, youthful breasts without changing your cup size.
A breast lift, also known as mastopexy, is a surgical procedure that can lift sagging breast tissue and reshape the breasts to enhance your overall appearance and make the breasts appear more youthful.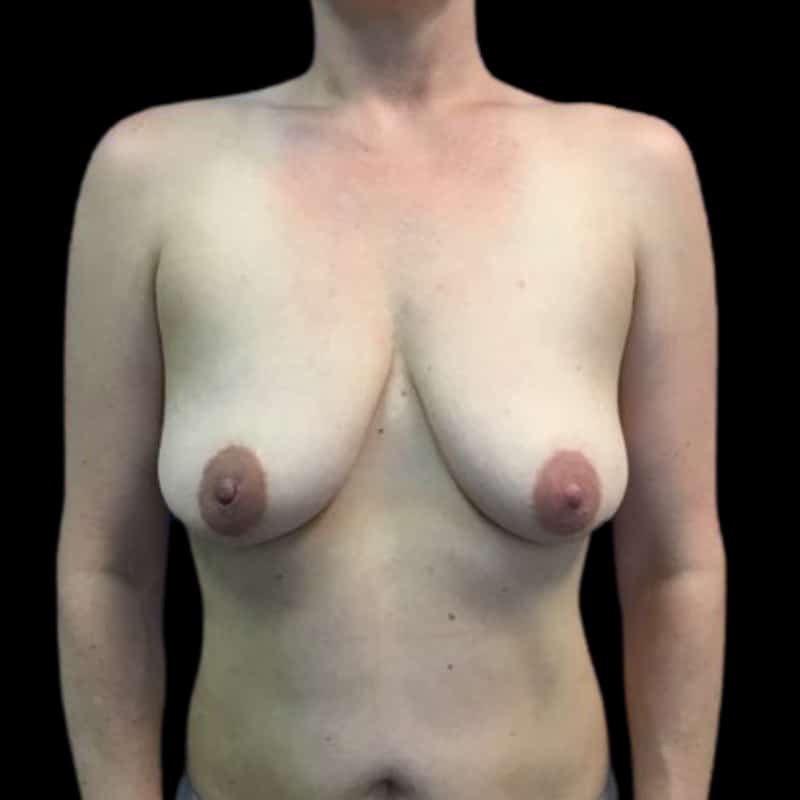 Breast Augmentation + Mastopexy | 350cc Silicone Smooth Round High Profile
Breast Augmentation + Mastopexy | Right 375cc Silicone Smooth Round Extra High Profile, Left 340 same style
Breast Lift Candidates
If your breast has started to sag or droop, you may be a candidate for a breast lift. You could also be a candidate for a breast lift if you have loose skin or extra skin after losing volume or have experienced recurrent weight fluctuations. The best candidates for this procedure should have realistic expectations about the outcome of the surgery.
The Pinnacle Plastic Surgery Approach
At Pinnacle Plastic Surgery, we take pride in helping each individual achieve the best results. Dr. Klenke is dedicated to you and will customize your surgical plan based on your motivation and desired outcomes. Throughout the initial and further detailed consultations, our team will review your information, perform examinations, and discuss which procedures are most suitable for you. We are here to help you achieve your goals, and we look forward to meeting you!